600+ Successful Digital Marketing Case Studies
All work done by full-time Coalition experts
Premiere Google Ads Certified Partner
4.7 ★ average review rating on Google with 110+ reviews
4.8 ★ average review rating on Facebook with 70+ reviews
4.7 ★ average review rating on Featured Customers with 1,200+ reviews
CONTACT US FOR YOUR $10,000 VALUE STRATEGY FOR FREE
Powered By The World's Most Advanced Agency Software
Coalition has become a top-rated SEO services company by building advanced software to drive your business forward:
Integrations with every best-in-class 3rd party marketing software. (Google Analytics, SEMrush, Search Console, WebCEO, Screaming Frog, Google Ads, and many more.)
Checklists and processes for every service line to ensure that amazing ideas one employee learns for one client can be put in place for all clients.
Extraordinarily advanced tools and reports that bring consistent results across all of our clients. The best SEO companies use the best tools.
Recruiting tools that allow us to hire only the top 1% of applicants through automated skills testing processes, structured scoring and ranking methodologies.
130+ Advanced university-level digital marketing courses to train our team in cutting-edge techniques and standards.
Highly-motivating incentive programs for employees so that when our clients get great results, employees can see their take-home pay double or triple.
What Our Clients Are Saying

They had a long list of satisfied customers that we could reference. They also delivered and met our goals each time we had a new project. Two years later, the relationship continues to succeed. Coalition Technologies is agile enough to respond to shifting requirements and consistent enough to deliver reliably high-quality results. Their effective communication and quick turnaround times make them a dependable partner.
---

I considered myself a small client of Coalition Technologies but I was very impressed that Joel Gross, the owner, personally oversaw the launch of my website re-design. Joel cares very much about the client's experience and that they are happy. I hold Joel personally in the highest professional regard and would not hesitate to reach out to him on any matter in the future. It's so rare in today's world to find somebody so passionate about client happiness and satisfaction.
---

It was a pleasure to work with Coalition Technologies. They were really very responsive in their replies and was able to complete the things that I asked in just a few days. I would highly recommend them for your SEO, social media, and website needs. They will surely be able to help you overcome any problems related to your business presence and sales.
---
We Are the Best in SEO in Los Angeles
Whether you do a search for "los angeles seo", "los angeles web design", "los angeles adwords", or a variety of other highly competitive terms in our industry, you will find that we completely dominate our competitors at our own game. Further, you will see we are the top-rated firm with 100+ reviews on Google giving us 4.8 stars, 70+ reviews on Facebook giving us 4.8 stars, and 20+ reviews on Clutch giving us 4.9 stars.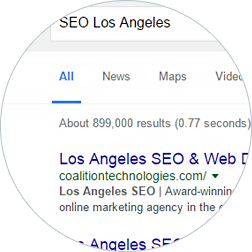 #1 in Google Search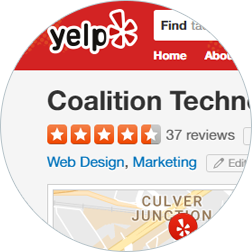 4.5 Yelp Rating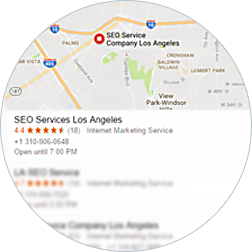 #1 in Google Places
Get a Free Account and Competitor Strategy Review Done Today and See How Quickly Coalition Can Take Your Business to the Next Level.
600+ Case Studies Driving Sales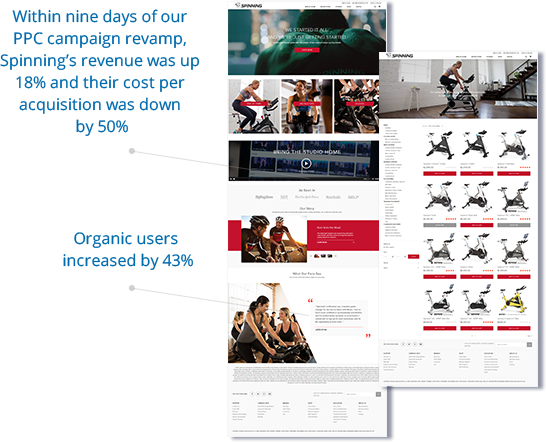 An additional $125,000 in profit in the first year.
Spinning, a global indoor cycling brand, came to Coalition after nearly losing money on their PPC efforts. They wanted to increase traffic and revenue while lowering their PPC spend.
Our initial improvements netted them $125,000 more profit in the first year. Our SEO efforts brought them up to an average of $300,000 a month in revenue, and our PPC campaigns generated $6,000,000 in revenue in just three years.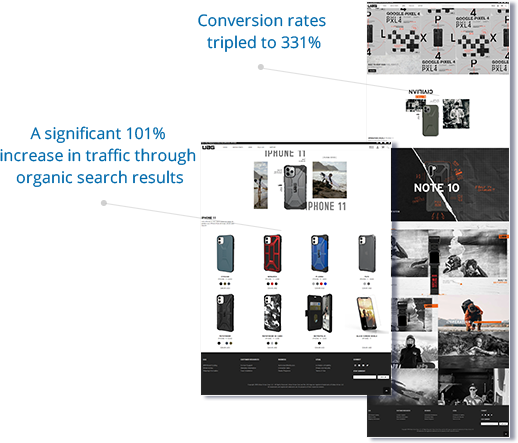 ROI increased by 868% in six months.
Urban Armor, an Apple accessories retailer, had a strong Amazon presence but couldn't break through in the ecommerce space. They needed a strong website to build better customer loyalty and brand awareness, and they chose Coalition for the project.
Within six months of the new website's launch, Coalition's work provided an 868% return on investment. Organic revenue was up by 358%, from $20k to $92K in just a year.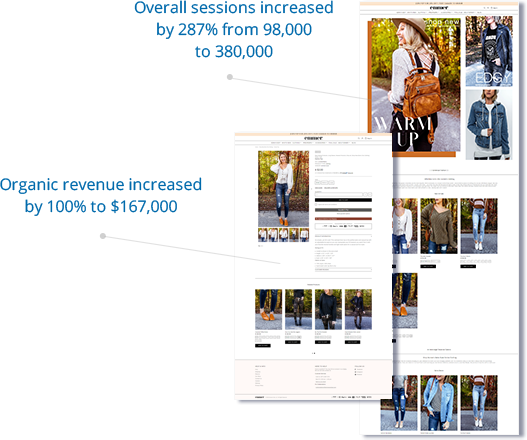 Organic traffic increased by 492%.
Emmer & Oat, a family-owned fashion label, transferred from an Etsy shop to their own ecommerce website and came to Coalition looking for an increase in their conversion rate and higher revenue.
With our PPC and SEO efforts, we increased organic traffic by 492% and new organic users increased by 320%. Their overall revenue increased by 100%, resulting in $554k in overall revenue.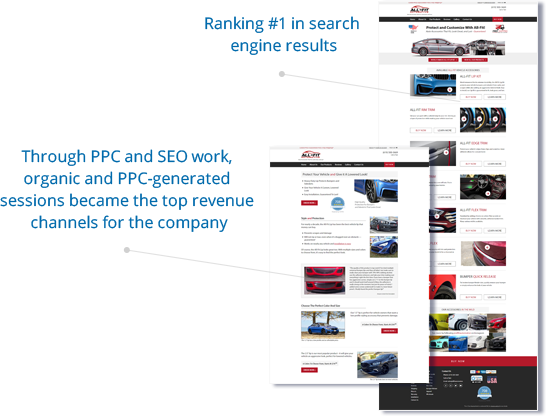 This once-unknown brand reached #1 in search results.
All Fit Automotive, a specialty car lip company, was struggling to accomplish brand recognition in their niche industry before they came to Coalition.
With our SEO, PPC, and web development work, we were able to increase brand recognition, drive paid traffic to their site that resulted in higher revenue, and bring them up to #1 in search engine results for "car lip kits".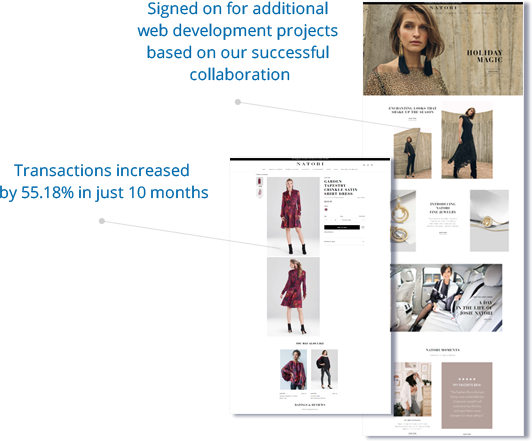 Monthly revenue increased by 65.47% in just 10 months.
Natori, a luxury lifestyle brand, came to Coalition after another BigCommerce Enterprise partner mishandled their migration. They wanted to increase brand recognition and place a higher emphasis on their ecommerce.
After we corrected numerous technical issues with both the site development and the site migration, we got to work on SEO and PPC. Their monthly revenue grew from $221,000 to $366,000 for an impressive 65.47% growth in just 10 months. Over time, organic revenue has increased by 86.30% with organic transactions increasing by 82.27%.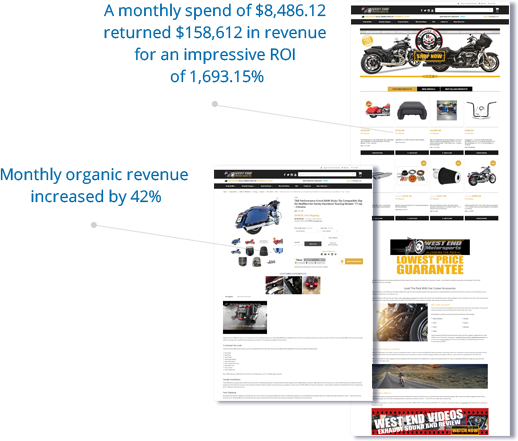 PPC ROI hit an impressive 1,693.15%
West End Motorsports, a motorcycle parts retailer, came to Coalition because they weren't seeing the growth they were hoping for when they transitioned to a new platform. Their traffic and sales were dropping and they needed us to reverse that.
After we fixed some of their migration issues and launched multiple PPC campaigns, monthly organic revenue increased from $577,000 to $817,000, and overall revenue increased from $1.6 million to $2.2 million in a year.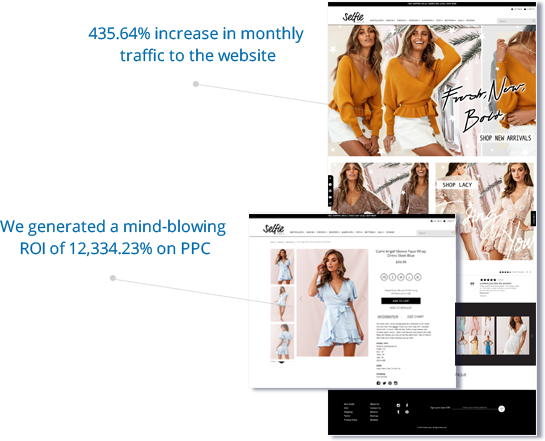 Overall revenue increased by 800%.
Selfie Leslie, an Australian fashion retailer, was looking to drive more organic traffic to their site and see more stability in their revenue so they came to Coalition.
Through our SEO and PPC campaign work, their website is receiving 828% more organic sessions, organic revenue increased 1,175.66%, and their overall revenue has increased by 800% since last year.
Coalition's Digital Marketing Services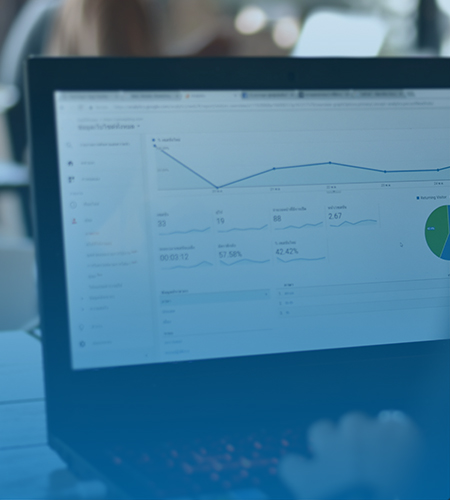 Search Engine Optimization (SEO) is one of the most important parts of any digital marketing strategy. It's a powerful marketing tool that includes keyword research, copy optimization, link building, and a lot more. When done right, it allows you to take your website to the top of search engine rankings, which will increase your organic traffic, conversions, and revenue. SEO is also highly trackable, which gives you the ability to track your results in real-time.
To maximize your SEO return on investment, it's important to choose the right digital marketing agency. Coalition's team of SEO specialists have the knowledge, tools, and experience needed to create high-performance SEO strategies that are specific to your business, using scientifically backed research and hard data. And with over 300 SEO client case studies, we can prove our results.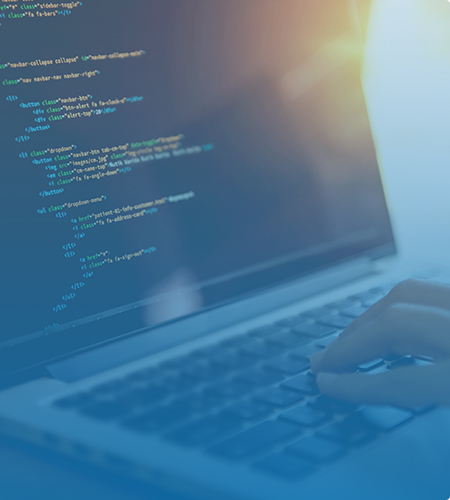 Web design and development are a fundamental part of any digital marketing strategy. A user-friendly website that is eye-catching, intuitive, and fast has become the standard by which online businesses succeed or fail. A website that frustrates users or disappoints them in any way is going to lead to high bounce rates, a drop in conversions, and lost revenue. But a well-designed website can take your business to the next level and solidify your brand authority on the web.
Choosing the right web design and development team can be a challenge. At Coalition, we know that your website is not only your storefront but also your vision for your brand and your business. Our web design and development teams include top designers from all over the world who know how to bring your vision to life while also creating a website that is attractive, user-friendly, and as fast as possible. And we can show you our results with over 350 web design client case studies.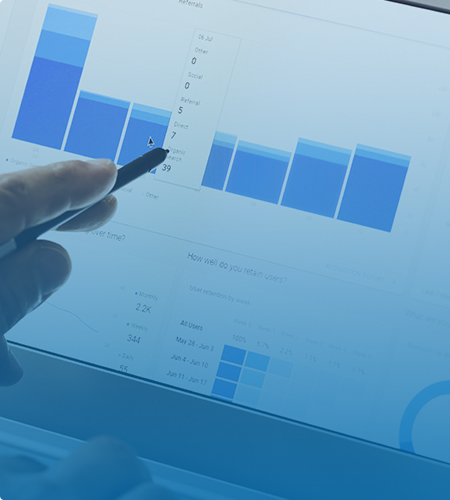 PPC (pay-per-click) marketing allows you to reach more potential customers through targeted ads and sponsored listings. Google Ads, formerly AdWords, is a great example of PPC marketing. They use an online auction system that allows you to bid on the ability to have your ad appear under the sponsored listings in Google search results and on certain web pages. Because PPC ads are keyword specific and targeted, they drive customers to your website who are looking for your products or services and are more likely to make a purchase.
Coalition Technologies is a full-service digital marketing agency with a team of Google-certified PPC specialists who know how to design your PPC campaigns for maximum profit. Alone or in tandem with other SEO efforts, we've seen some pretty unbelievable ROIs and increases in overall revenue from our PPC campaigns. Check out our 170+ PPC client case studies to see some of our impressive results.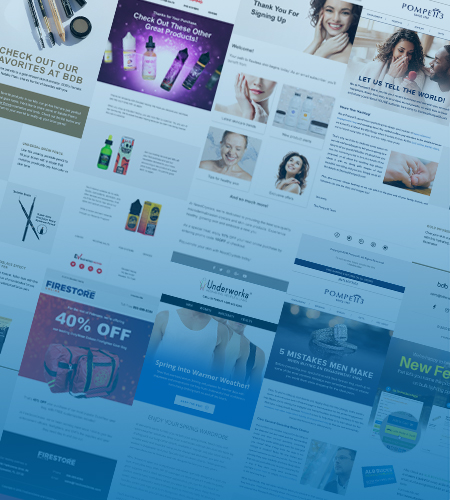 Email marketing allows you to build a relationship with your customers while you advertise new promotions, bring more traffic to your website, and increase your revenue. This is mutually beneficial for your business and your customers. They can take advantage of promotions, deals, and new inventory while you improve your profits through one of the least expensive forms of advertising.
At Coalition, we have amassed a team of email marketing specialists who know how to create high-performance marketing campaigns that drive traffic and revenue. Our campaigns build trust with your customers while directing them to products or services that will actually appeal to them and lead to conversions.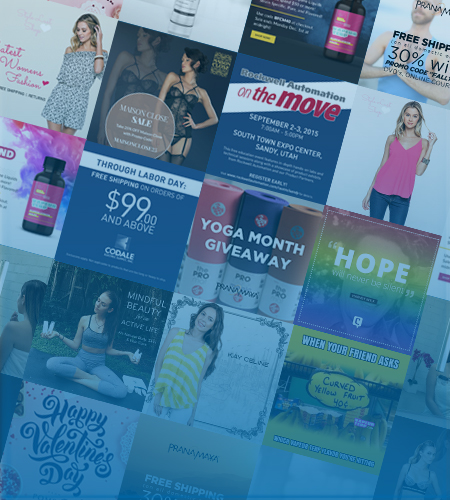 Social media marketing allows you to take popular social media platforms and turn them into a place where your business can define its brand, build trust, promote products, and share deals with a large customer base. When it's done right, social media marketing will become an organic part of your business that attracts people for all the right reasons.
As part of our digital marketing services, Coalition's expert social media marketing team knows how to craft top-performing campaigns that will bring you more brand recognition, create a dialogue with consumers, turn views into conversions, and increase your revenue.
Why You Should Choose Coalition's Digital Marketing Services
Regardless of which digital marketing services you need, Coalition has an expert team in place to help you. If you want to define your brand, improve your web presence, increase your traffic, raise your conversions, and drive your revenue farther than you thought possible, get in touch with us today. We'll review your account and provide you with a strategy, timeline, and forecast that includes a competitor strategy review for free. We can get you started immediately, so call us right now at
(310) 827-3890
What Digital Marketing Can
Do for Your Business
Digital Marketing encompasses Search Engine Optimization (SEO), Search Engine Marketing (SEM), Social Media Marketing (SMM), Pay-Per-Click Advertising (PPC), and much more. It's one of the most important services you can invest in for the success and long-term growth of your business. But it's also an ever-changing landscape that can overwhelm people with its complexity. When done right, digital marketing services can generate unbelievable revenue gains, often in a year or less. When done wrong, it can cost you thousands of dollars in lost ad spend and bring the wrong people to your website.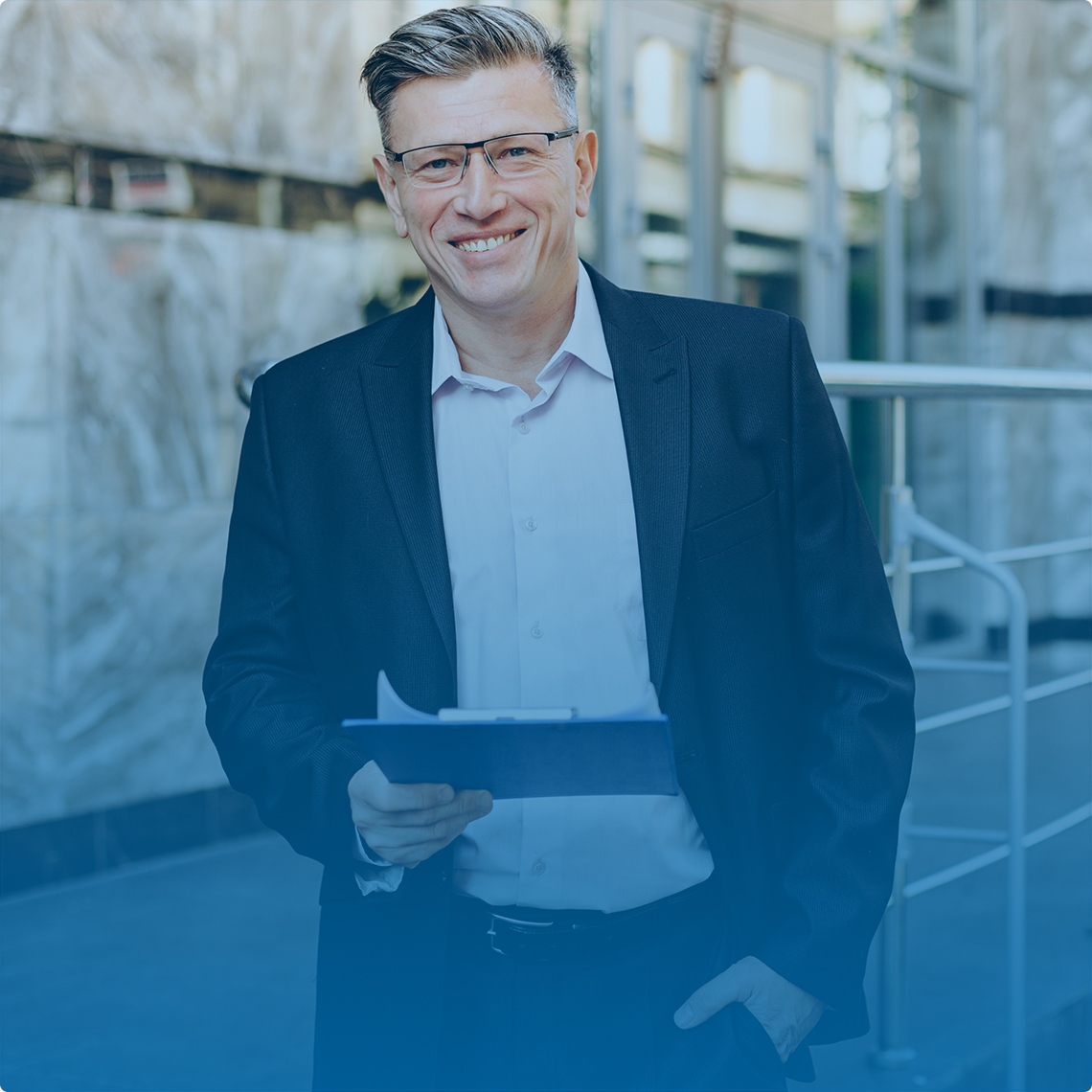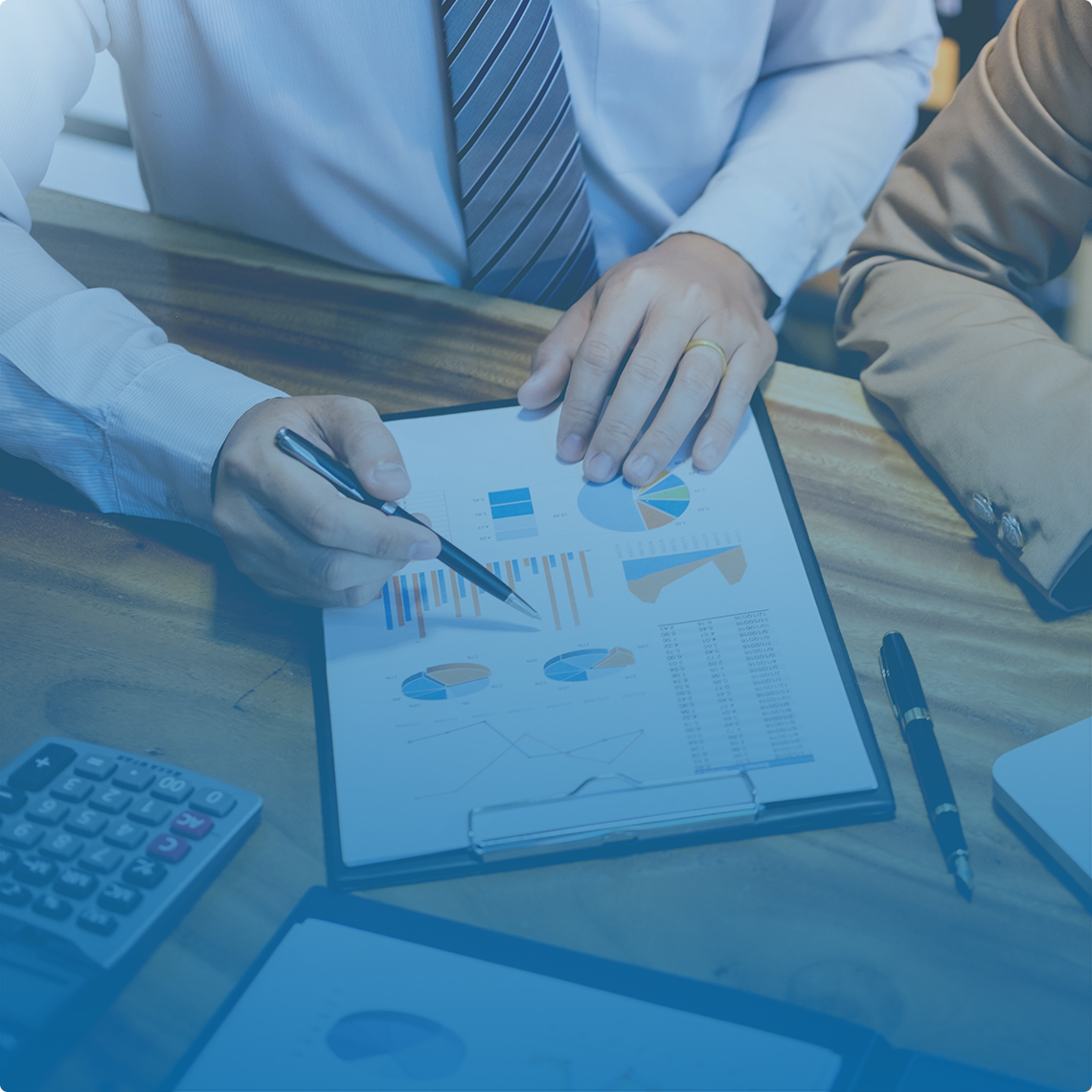 What Coalition Technologies Can Do for Your Business
Coalition Technologies has spent many years developing proprietary digital marketing services that focus on driving both short- and long-term growth for our clients. We have amassed an elite team of digital marketing professionals from all over the world who create results-driven campaigns that generate amazing revenue growth for our clients. And we will get amazing results for you too.
These days, Digital Marketing agencies are a dime a dozen, and it's hard to know who to trust with your business. However, Coalition is a full-service Digital Marketing agency that can prove our results with over 600 case studies that demonstrate our clients' successes. We have generated hundreds of millions of dollars for our clients through our Digital Marketing services and those numbers just keep getting higher.
Work with Coalition
If you want to generate more revenue as quickly as possible, contact us. Our expert Digital Marketing team will review your account and provide you with a strategy, timeline, and forecast that includes a competitor strategy review for free. We can get you started immediately, so call us right now at
(310) 827-3890