2021-03-07 14:08:22
Display Advertising Agency in Los Angeles
In the internet era, everything is moving online, and that includes billboards.
Display advertising is the online version of billboards. The only difference: display advertising is far more effective than billboards could have ever been. This online form of marketing employs a variety of tactics to create appealing advertisements, featuring copy, photographs, logos, images, and other similar forms of content.
LOGOS
Companies often use their logos in display advertising in order to increase brand awareness and to identify themselves with their respective demographics. When you use logos to reach out to your audience, you are far more powerful when it comes to getting the conversions that matter most.
If you don't have a logo, then our brand specialists will be able to develop one with our graphic design team in order to provide you with an identity that captures your business' unique personality in a manner that consumers will relate to and trust.
WEB BANNERS
Web banners are a common form of online display advertising which appear in a variety of sizes on websites. They frequently appear across the top or on the side of pages and attempt to capture the user's eye with content that drives conversions. This is just one of the many ways you can use content-based advertising to reach out to your consumer base.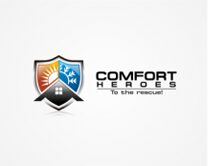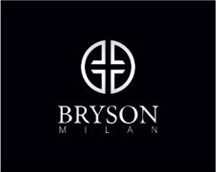 CLICK-THROUGHS
When you embed display-based advertisements into other sites, you present those visitors with the chance to enter through the ad's "portal" to your site. Of course, not every user will click the link, but with the tailor-made display ads from Coalition Technologies, you are far more likely to get those "click-throughs."
Although different clients and
campaigns
require different marketing strategies, we probably won't take a unilateral approach with display advertising for your company. We will implement it as a part of a process that will bring you the results you need.
The quality of our work shows through because it is designed and hand- coded with care by our professional team in America. We focus entirely on digital work including full service design, programming and marketing.
We believe that a well-designed website is a thing of beauty – but unlike most digital agencies we're equally focused on the business goals of our clients. That's the Coalition difference.
Our Work Includes 600+ Websites Built
DIVERSIFYING YOUR MARKETING STRATEGY
Clients often wonder why they can't just use one marketing strategy and rely upon that for its marketing needs. The answer is comparable to why investing your entire net worth in a single stock is not a good idea. We've found that diversifying the techniques we utilize in a client's campaign enables us to figuratively send out an entire fleet of fishing vessels instead of only using a single fishing pole.Coalition Technologies knows how to combine and maneuver different marketing techniques to maximize the benefits for our clients. Other search engine firms will often think inside the box and stick with a limited range of tricks to try and get results for their clients, but at Coalition, we will analyze what your business needs and then employ the best strategies to achieve those objectives.
Featured In





Partners
"Our partners go to extra lengths to attain the certified status, including passing our exams, which demonstrates their in-depth knowledge of Google Ads."
– Google's Strategy Executive


"Coalition Technologies is a firm that we are proud to have worked with and we know they do consistently great work."
– Use All Five's CEO


"Open source platforms are only as good as their developers, and Coalition's knowledge of Magento is impressive and a valuable resource for their clients."
– Magento's Partner Executive


"As one of the fastest growing ecommerce carts on the web today, we have the chance to work with a lot of companies. But Coalition stands out as one of our elite web design partners."
– BigCommerce's Channel Account Manager

"Not many design companies are capable of handling Volusion's powerful software and features, but Coalition's ability to creatively reinvent the ecommerce platform stands out among the companies we've worked with."
– Volusion's Partner Executive


"As a startup in an extremely competitive marketplace, its important for 3dcart to work with highly capable designers and developers who will enhance its reputation. The team at Coalition Tech sets an extremely high bar for others to aspire to."
– 3dCart's Partner Executive

I found Coalition Technologies on Yelp and decided to try them out because of their five star rating. I usually don't get that excited about restaurants or services that I've had, but I can honestly say that CT did a SIX star job on my website. The designers were extremely helpful and nice and helped guide me through the whole process of designing my new website. Once the site was finished, their SEO worker did a quick job of pushing my site to the top of search results. I am recommending CT to everyone I know.