Website Design for Grocery Stores
Coalition Technologies can help bring your website ideas to life with our innovative and cutting-edge design solutions. We have insight and experience, and it shows.
Over 200 full-time Coalition experts
Over 300 successful web design case studies
4.7average review rating on Google with 120 reviews
4.8average review rating on Facebook with 50 reviews
4.7average rating on Featured Customers with over 1,200 reviews
See how we increased revenue and helped brand awareness for sites like Promax and Pure Bar and how we upgraded user navigation and design for sites like Locavore Delivery.
Find out about the gorgeous websites we created for places like Vintage Grocers and Hopkins AG.
Contact Us for your $10,000 value strategy for free
What Kind of Website Do You Need?
Our elite team specializes in a diverse array of coding languages, frameworks, platforms, and industries. Whether you need a custom app or a website for lead generation, ecommerce, information, or education, we can help.
Ecommerce
Websites
Ecommerce Websites
Secure and Scalable.
Marketing Ready.
Mobile-Friendly.
Lead Gen
Websites
Lead Gen Websites
Easy to Manage.
Search Optimized.
Highly Converting.
Custom
Websites
Custom Websites
Professionally Built.
Future-Proof.
Top Frameworks.
Informational
Websites
Informational Websites
Quick to Update.
Great UX / UI.
Modern Designs.
Website Design for Grocery Stores Matters
Web Design impacts how users perceive your brand, and you only get one chance to make that first impression. Great web design will provide users with an intuitive, attractive experience across all platforms while informing them about your brand and increasing your conversion rate.
Responsive Design
Mobile users account for more than half of all website traffic, and that percentage keeps rising.
To increase conversions and maintain your brand authority, we implement responsive web designs that will adjust to any screen size or platform for the best user experience.
Integrated Marketing
Successful web design includes integrated marketing that targets your optimal user base. Our ability to integrate better tracking, analytics, SEO, SEM, social, and email marketing into your website build guarantees lower bounce rates and considerably more conversions.
What Is the Best CMS for You?
As a web design and development company, we work with every major website content management system, including BigCommerce, Shopify, WordPress, and Magento. We stay on top of every aspect of each CMS so we can help you make the right choice for your business's needs.
WordPress
Most popular.
Open Source.
Tons of apps.
BigCommerce
Open SaaS.
Friendly Catalog.
Lower Cost.
Shopify
Easy to Use.
Great for SMBs.
International Ready.
Magento
Enterprise Ready.
Open Source.
Massively Customizable.
Other Platforms
Other Platforms
Drupal, Joomla.
3dCart, Volusion.
Websphere, Netsuite.
Our Web Design Process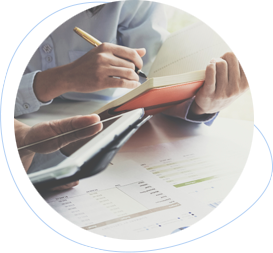 1
Research
Our project managers, techs, developers, and analysts will complete a deep dive into your business, audience, and competitors. Using the best tools available, including Google Analytics and SEMRush, we'll make suggestions for web development that make sense for your company and budget.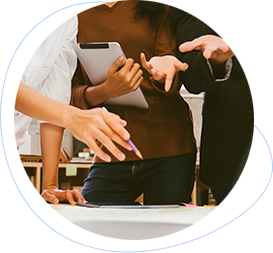 2
Strategy Building
We'll build a metrics-based strategy that will help you top the competition in Google search results. Then, we'll pitch our plan to you to ensure it aligns perfectly with your business goals and KPIs.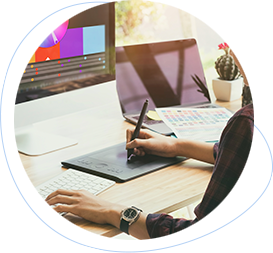 3
Design
Our expert designers understand SEO best practices and will build wireframes and mock-ups that take your brand and UX into account. Once you've approved of the design for various pages, we'll dive into the development phase.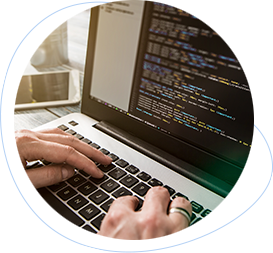 4
Development
From posting engaging visuals to optimized copy, developers with a deep understanding of PHP, CSS, and HTML will make your vision for your site a reality.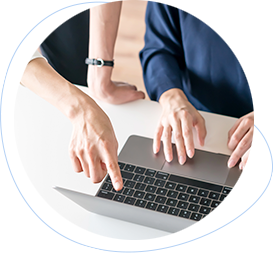 5
Quality Assurance and Launch
During the launch phase, you'll see your vision come to life. Our team will then continue to do regular checks of your site to ensure it's functioning properly.
Our Work Includes 600+ Websites Built
What Our Clients Are Saying
They consistently went above to improve our website every month we worked with them. Their team put in far more work than required by their contract to ensure that they delivered the highest quality product possible. A lot of SEO companies are going to say whatever they can to get you to sign and commit to them, they were never pushy and simply let their work speak for themselves. Everyone was incredibly knowledgable, prompt, professional yet personal, and a pleasure to work with. I honestly don't have any bad things to say.
Their digital marketing efforts have fostered year-over-year organic growth in conversion rates and revenue. Coalition Technologies is professional, committed, and responsive. They manage the collaboration well and provide actionable advice, ultimately delivering top-tier results. Beyond their good results and high professionalism, Coalition Technologies is amicable and pleasant to work with. They feel like they're part of our team. They frequently make suggestions that are outside of the project scope but are incredibly helpful. It's reassuring to know that they check on the site and have a vested interest in it.
The work has been hugely successful, with dramatic increases in both site traffic and revenue. The team works independently, provides bi-monthly updates, and are always aware of the latest trends in digital strategy. They put a lot of thought into the SEO strategies, and that knowledge is something we can't replicate. They're also really transparent. I've used other companies that claim everything's proprietary, but Coalition gives us access to everything. They're very reliable. I trust them completely, which is really nice. I haven't been able to do that with other firms.
What Website Design for Grocery Stores Can Do for You
A simple website won't do in today's Internet marketing world. When it comes to shopping online, website visitors want easy-to-use websites that are fast and appeal to the eye. If your website doesn't meet a user's expectations, you will lose authority, trust, and revenue. However, our website design for grocery stores will help define your brand, engage your customers, and boost your sales.
Let Coalition Technologies Design Your Website
If you want the best company to work on your website design, contact us today. When it comes to website design for grocery stores, our team will review your current website and give you an analysis, along with a strategy and timeline. We also analyze your competitors and give you a competitor strategy review for free. Call us today at (310) 827-3890 and let us help you get started on the path to earning more revenue.