WE'RE THE LEAD GENERATION SEO EXPERTS YOU'RE LOOKING FOR:
#1 Ranked Los Angeles SEO Company
Top Reviewed SEO Agency On Yelp
Google Ads Certified Partner
97% Client Retention Rate
99% Client Satisfaction Rate
Find Out More About The Top Rated & Ranked SEO Firm
Why Do You Need SEO in Your Lead Generation Marketing Strategy?
Lead generation search engine optimization (SEO) is the process of increasing a website's rankings in search engine result pages (SERPs), which subsequently increases website traffic and revenue. There are many types of targeted SEO strategies that can prove beneficial for your business structure.
SEO helps by making your website more visible. Proper optimization can place your website on the first page of a search engine, which makes searchers that much more likely to click on it. By ensuring visitors know exactly what your website has to offer, SEO has the ability to bring more people to you, creating leads.
But we don't stop there. We then focus our efforts on optimizing the website itself to drive users to your contact submission forms using proven conversion rate optimization (CRO).
GET A FREE PROJECT PLAN AND SCOPE NOW
SEO
Search Engine Optimization
Higher Page Rankings
On Search Engines like Google
Increased Traffic
Increased ROI
+400%
INCOMING LEADS FOR CLIENT Lease Advisors
+415%
ORGANIC TRAFFIC FOR CLIENT Children's Sedation Dentist
There is no doubt in my mind that we provide a better value and service than any other online lead generation service provider.
– Joel Gross, CEO
LEAD GENERATION THROUGH SEO: ORGANIC SEARCH RESULTS
Generating leads through organic search results can be tricky but is the single most cost effective way to scale a business long term. A focused and well-researched approach leads to year-over-year improvement in traffic and contacts with our main focus being:
Keyword Optimization
We make sure your keywords target high search volumes and low competition. This means finding a balance with keywords that are searched often and yet don't have many other competitor results on SERPs. We create keywordsthat answer the fundamental questions a customer asks a search engine—a strategy that leads to higher keyword rankings and a lower bounce rate.
Social Media and Blogs
We add regular, fresh content to your social media and blog frequently, as this is a great way to interact with future customers and generate organic search results. These inbound marketing techniques give your websitemore authority. Social media creates a community and builds word of mouth, while blogs are opportunities for more keyword-rich content with backlinks across your site.
Write with Your Audience in Mind
Our team also optimizes for user intent with smart content, which is intelligently personalized to your customers' needs. This approach ensures that your website organically directs people through key stages of buyingdecisions from researching to shopping, and ultimately, purchasing. One of the ways we do this is by incorporating strong calls to action (CTAs) that help guide customers to complete transactions, whether throughreferrals or online sales.
At Coalition Technologies, we can develop a nuanced understanding of your ideal customer, ensuring that the content we provide is both segmented and targeted to your customer's needs. We never use black hat techniqueslike keyword stuffing, guaranteeing that your website will not be penalized by search engines.
Strategic Link Building
Building relationships with high-authority websites and getting inbound links passes "link juice" onto your website, especially if those websites have high domain authority. Our outreach team connects with relevantcontent creators and online influencers in your industry to publish high-quality content on third-party sites.
Among our suite of link building services is HARO, a tool that allows you to leverage your expertise within your industry in exchange for connections to prominent news and media outlets. Our team connects you with theseoutlets to create opportunities for their readers to be organically routed back to your website.
LEAD GENERATION THROUGH SEO: PAID ADVERTISING
Paid advertising allows you to pay for traffic using Pay Per Click (PPC) advertising programs provided by search engines. This enables you to display ads in the sponsored results section of each search engine's results page. With our expert PPC team, Coalition uses years of experience and insight into paid search trends to generate the best results, using these techniques:
Keyword Research
Similar to organic search results, we conduct keyword research to discover the search terms with the lowest competition and highest search volume. These keywords form the foundations of balanced PPC campaigns, as using them results in ads that appear frequently while minimizing costs. On a monthly basis, we continue our research and track how each keyword performs, pruning those that fail to convert while adding new, high revenue-generating keywords.
Better Bidding Techniques
There are a variety of strategies to get the best conversion rates and cost per click (CPC), but identifying your ideal course of action can be difficult. However, the Coalition team knows the ins-and-outs of paid search. With our expertise, we're confident that we can recommend and implement the strategy that will lead to the most conversions and the highest return on investment for your business.
Ad Quality and Placement
Our team creates text ads that include strong, clear CTAs as well as targeted keywords or phrases, which will be displayed in bold when returned on a search engine result page. This not only makes your ads stand out, but confirms that your website's content is relevant for searchers.
Display advertising is designed to entice and grab web searchers' attention, prompting them to click on your link and learn about your products or services. We receive daily or weekly updates from your display advertisements and track the number of times the ads are clicked. With this information, we will assess whether an ad is performing effectively and adjust accordingly with your company's growth.
Locations and Methods
We analyze your content and audience to see which websites are the best advertising outlets for your business. Then, our team chooses the best method for promoting your business, such as a text ad or a display advertisement.
Appropriate Landing Pages
We create effective landing pages that match the terms used in your PPC ads. Repeating the same language and key phrases reassures visitors that they're on the right path and also shows consistent branding. This facilitates conversion rate optimization (CRO), especially when the landing pages strategically link to other parts of your site.
Dedicated To Your Results
Coalition Technologies has a dedicated team of experts in PPC and SEO that will manage your campaigns for you. By integrating these efforts, we're able to provide meaningful results quickly, and with greater consistency, year after year.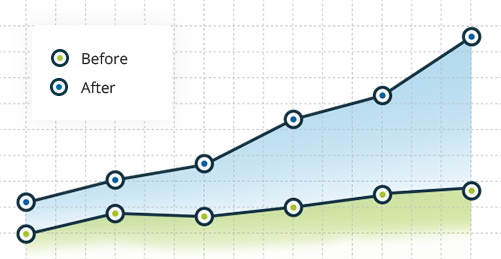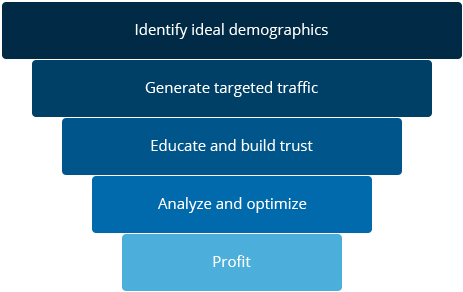 Helping You Turn Leads Into Sales
SEO is not a lead generating strategy on its own. As the initial funnel that brings traffic, SEO works in tandem with other aspects of your marketing strategy to generate growth and cultivate trust in your company.
Content, website quality, and customer service are the final touches that can capture a customer's attention. Coalition Technologies has the expertise to help you transform SEO-generated traffic into full-fledged leads—and then turn those leads into sales.
Why You'll Love Working With Us
We craft our strategies around your business's unique needs and goals.
Our team of over 200 full-time digital marketing experts stays on the cutting-edge of the industry through continuous research and training.
We take your business to the top by constantly pushing for the best results instead of settling for "good enough".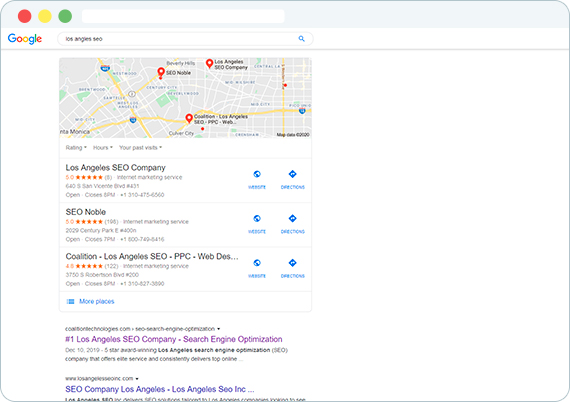 Featured In
Work with Us
Coalition Technologies is built on collaboration and innovation, and we never stop researching and developing new and better ways to optimize your website. We work with the best available methods to help bring you new business. Let us take your business to the next level. Learn more about SEO pricing and our monthly SEO packages. Contact us today at (310) 827-3890!