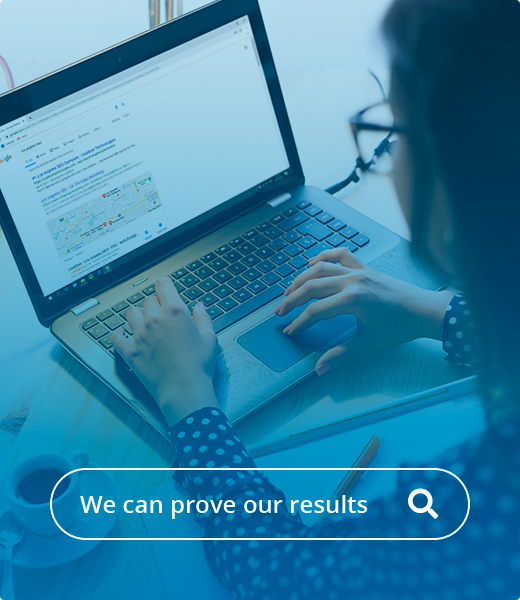 Certified Google Ads Premier Partner
World-renowned SEO professionals
4.7 ★ rating on Google with 110+ reviews
4.8 ★ rating on Facebook with 50+ reviews
4.7 ★ rating on Featured Customers with 1,200+ reviews
500+ ranking factors tested and ranked
Custom internally developed software that brings clients results
Scientifically Tested Search Engine Optimization
We don't guess, assume, or hope for the best with your SEO. We develop our SEO strategies around thorough research and scientifically tested data. And we prove our results every time.
Some SEO companies just want to mislead you with theories and jargon. We want to see you succeed. Our team of SEO specialists analyzes every aspect of your business, website, and customer base before crafting a custom strategy that's based on hard data so we know it's going to get you the best results.
Contact us today to see how our long-term or monthly SEO services can help you maximize your revenue.
GET A FREE PROJECT PLAN AND SCOPE NOW
With so many SEO companies out there, how do you know which one to choose?
Watch this brief video to learn more.
Our Work Includes 600+ Websites Built
We Tackle the Most Competitive Keywords
Keyword research is one of the most important steps in SEO. Use the wrong keywords and you'll show up in irrelevant searches or not at all. But if you use the right keywords, you can dominate a competitive market and take your business to the next level.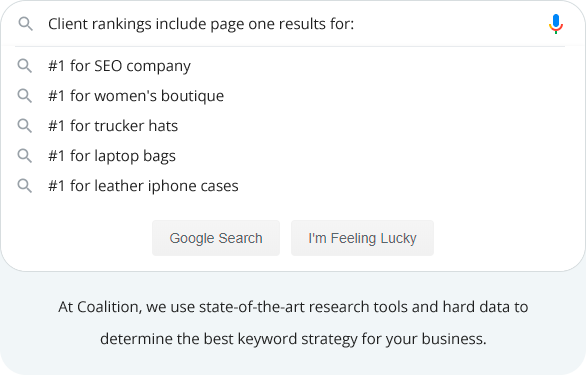 "Coalition is a partner who has proven to be very technically knowledgeable in SEO and PPC."
CHRIS L.
increase in organic revenue
increase in monthly PPC revenue
We Are the Best in SEO in Los Angeles
Whether you do a search for "los angeles seo", "los angeles web design", "los angeles adwords", or a variety of other highly competitive terms in our industry, you will find that we completely dominate our competitors at our own game. Further, you will see we are the top-rated firm with 100+ reviews on Google giving us 4.8 stars, 70+ reviews on Facebook giving us 4.8 stars, and 20+ reviews on Clutch giving us 4.9 stars.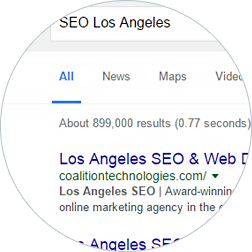 #1 in Google Search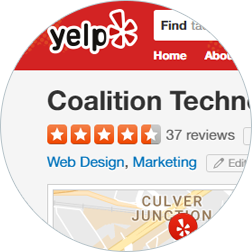 4.5 Yelp Rating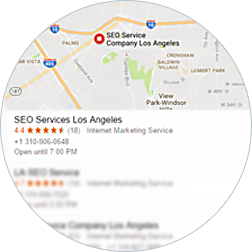 #1 in Google Places
Powered By The World's Most Advanced Agency Software
Coalition has become a top-rated SEO services company by building advanced software to drive your business forward:
Integrations with every best-in-class 3rd party marketing software. (Google Analytics, SEMrush, Search Console, WebCEO, Screaming Frog, Google Ads, and many more.)
Checklists and processes for every service line to ensure that amazing ideas one employee learns for one client can be put in place for all clients.
Extraordinarily advanced tools and reports that bring consistent results across all of our clients. The best SEO companies use the best tools.
Recruiting tools that allow us to hire only the top 1% of applicants through automated skills testing processes, structured scoring and ranking methodologies.
130+ Advanced university-level digital marketing courses to train our team in cutting-edge techniques and standards.
Highly-motivating incentive programs for employees so that when our clients get great results, employees can see their take-home pay double or triple.
Auditing Your Website
As part of our SEO services, we will audit your website and look for anything that needs to be added or upgraded. Here is a list of some of the things we will be looking at:
TITLE TAGS, META DESCRIPTIONS, PAGE TITLES, PAGE COPY, ALT TEXT:
Once you have your target keywords figured out, it's time to start implementing them. By using keywords in your title tags, meta descriptions, page titles, page copy, and alt text, you can start improving your rankings right away.
URL STRUCTURE:
Your URLs are also critically important for search engine optimization. For instance, your URLs should contain real words and include your keywords. They should be structured in such a way that search engines can easily crawl your site based on your URLs alone.
NAVIGATION STRUCTURE:
Can users and search engine robots easily navigate your website? Your navigation structure should be simple, consistent, and organized. This is important not only for SEO but also for usability and conversion optimization.
DUPLICATE COPY CHECK:
Duplicate copy can be SEO suicide. If you're repeating the same content on multiple pages or other websites are stealing your content, you must take action to remedy the problem as quickly as possible.
A/B AND MULTIVARIATE TESTING:
If you want to get the most from your SEO campaign, it's important to test a variety of scenarios to determine the path to the best possible conversion rates and the highest rankings. Targeted A/B testing and multivariate testing can provide you with real-time results to help you determine the best course of action.
BACKLINK REVIEW:
Your URLs are also critically important for search engine optimization. For instance, your URLs should contain real words and include your keywords. They should be structured in such a way that search engines can easily crawl your site based on your URLs alone.
SIMPLY THE BEST SEO AGENCY
Coalition Technologies only hires the top 1% of applicants after rigorous skills testing.
We get the #1 search engine rankings we want for our business. Why work with an SEO team that can't do the same?
We have over 600 outstanding client case studies. We invite you to check out our online reviews and case studies. We're proud of our work.
Other SEO companies learn from us. Work with Coalition and take advantage of the proprietary systems our competitors are still trying to figure out.
We're here to take you to the top of your industry, which we demonstrate through the power of our work and our commitment to your company's bottom line.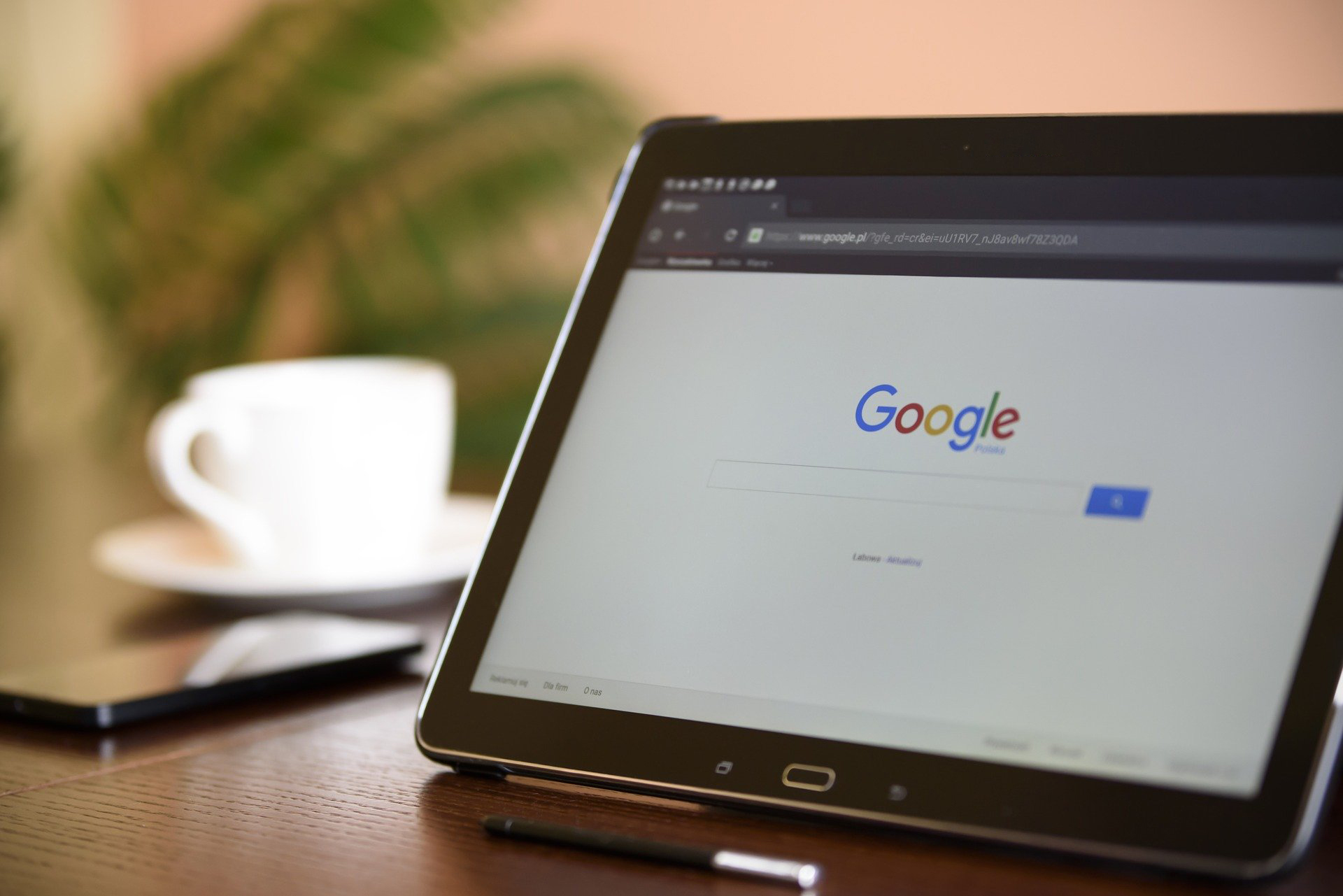 We understand that it can be daunting to find the right SEO company. How do you know who will get you the best results? While most SEO companies make impressive claims they can't back up with hard data, we can prove the results we get for our clients. And we're so confident that you'll benefit from our work, we don't lock you into long-term contracts.
If you're ready to work with the best, get in touch with us today. We'll show you what we can do for you with a free strategy, timeline, and competitor review. Give us a call now at (310) 827-3890 to speak to one of our SEO specialists.
What Our Clients Are Saying

They had a long list of satisfied customers that we could reference. They also delivered and met our goals each time we had a new project. Two years later, the relationship continues to succeed. Coalition Technologies is agile enough to respond to shifting requirements and consistent enough to deliver reliably high-quality results. Their effective communication and quick turnaround times make them a dependable partner.
---

I considered myself a small client of Coalition Technologies but I was very impressed that Joel Gross, the owner, personally oversaw the launch of my website re-design. Joel cares very much about the client's experience and that they are happy. I hold Joel personally in the highest professional regard and would not hesitate to reach out to him on any matter in the future. It's so rare in today's world to find somebody so passionate about client happiness and satisfaction.
---

It was a pleasure to work with Coalition Technologies. They were really very responsive in their replies and was able to complete the things that I asked in just a few days. I would highly recommend them for your SEO, social media, and website needs. They will surely be able to help you overcome any problems related to your business presence and sales.
---
SEE HOW COALITION'S SEO WORK INCREASED STARFIRE DIRECT'S OVERALL REVENUE BY 75%
This home design products company reached out to Coalition hoping to increase site traffic and revenue. Through our SEO and web design work, we increased organic revenue by 239% in the first year. Transactions rose 79%, their conversion rate increased by 78%, and their overall revenue increased by 75% from $272,000 to $475,000.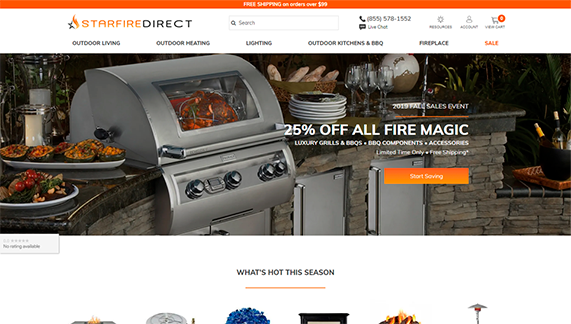 Over 300+ Successful SEO
Case Studies
Affordable SEO Pricing
Options
A Team of 200+ Specialists
from Around the World
Our SEO Marketing Process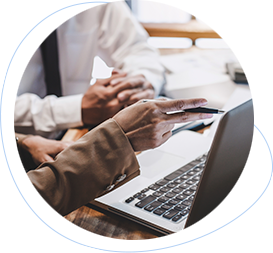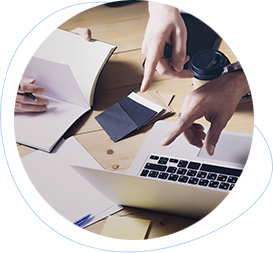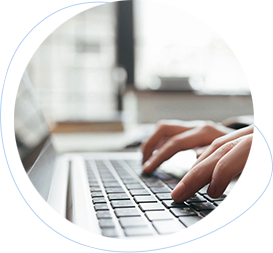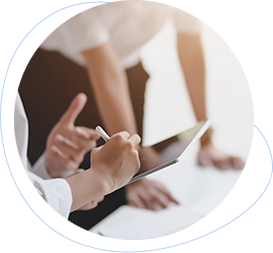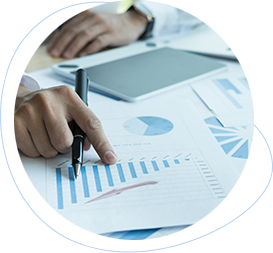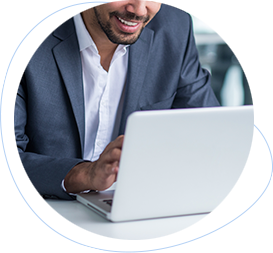 1
ANALYSIS
When you become a Coalition client, we'll immediately begin analyzing your website, products, business, and industry. We want to know everything we can about all of it, good and bad. This is an important first step that helps our SEO team prepare for keyword research, link building, and outreach. We also use this information to help craft custom SEO pricing and strategies.
2
STRATEGY
After learning everything we can about both your business and your competition, we create both short- and long-term strategies. These include carefully constructed plans for keywords, copy, link building, outreach, and any other services you've chosen, such as PPC, email, and social media marketing. Once everything is laid out, it's time for our specialized teams to get to work.
3
IMPLEMENTATION
Now that our teams have a strategy, they can begin working on their specific tasks. Our copy team will create and optimize engaging copy using your keywords, branding, and tone. Our developers will crawl your site to find any duplicate copy, missing page elements, or other problems that can lower your rankings. Our link building team will reach out to websites with the most relevant domain authority and secure backlinks. And our marketing team will source and secure the most popular bloggers, influencers, and creators for product reviews.
4
ALIGNMENT
When you start with us, you are assigned your own team of specialists who will work with you throughout the entire process. You Digital Producers will be your immediate point of contact and they will also schedule alignment calls on a bi-weekly basis. These calls will include updates on our progress, any questions we may have for you, and our plans for the next stage. This will also be a great opportunity for you to discuss feedback and any sales, stock changes, or events you have coming up.
5
REPORTING
We want you to know exactly what's going on at all times. That's why we use high-end software like ScoreTask to track everything we do in-house, multiple analytics tools to track every movement on your website, and Basecamp for real-time document sharing and communication. We also send you frequent reports on your metrics so you can see what we've done and how it's impacted your bottom line.
6
SUCCESS
Once we've implemented our SEO strategy for your business, you will start seeing changes in your traffic, conversions, and revenue. Those changes may build over time or they may be shockingly quick, depending on a variety of factors like the age of your website and the services we've provided. We'll track all of these growth factors and continue to implement our long-term strategies to push you to the very top.
Key Elements of SEO
KEYWORD RESEARCH &
COMPETITOR RESEARCH
Strategic keyword research allows you to maximize your audience size with the right terms targeted on the right pages. When properly implemented, keyword research gives you an airtight game plan for how to structure your content, blog articles, product descriptions, homepage copy, and more.
ANALYTICS SETUP
& REVIEW
Google Analytics allows you to monitor your SEO progress, trends, and growth, and to locate and fix any potential problems before they get out of hand. It also enables you to see how specific keywords impact your traffic and sales. You can use Analytics to set and track goals, generate reports, or just see where your customers are coming from.
LINK BUILDING
CAMPAIGNS
Link building allows your website to achieve greater authority by linking high-value websites to your business. It's not just about building links, though. It's about finding the right links, both in terms of quantity and quality.
SOCIAL MEDIA
CAMPAIGNS
A great deal of overlap exists between SEO and marketing, and social media campaigns are highly effective for both. In order for a social media campaign to be effective, though, it must be properly and persuasively tailored to your audience.
SEARCH ENGINE
RANKING REPORTING
If you want to receive relevant traffic for a specific keyword, you must rank on the first page. And if you want to turn a hefty profit, you should rank as close to #1 as possible. That's why it's so important to keep track of all of your keyword rankings and tailor your SEO plan accordingly.
MORE KEYWORD
RESEARCH
Keyword research isn't a one-time exercise. As your site begins to build traffic, you should always be on the lookout for the most relevant keywords.
What SEO Marketing Can Do for Your Business
Search Engine Optimization (SEO) is an integral part of any digital marketing strategy. It includes keyword research, copy optimization, link building, and much more. SEO allows you to improve your page rankings, which increases your traffic, conversions, and revenue. Fundamentally, SEO's job is to tell search engines who you are, what you're selling, and why you matter.
When done well, SEO can help you push past your competitors by making you the first thing a customer sees when they search for your products or services. However, the wrong SEO strategy can actually harm your website, drop your rankings, and lower your authority.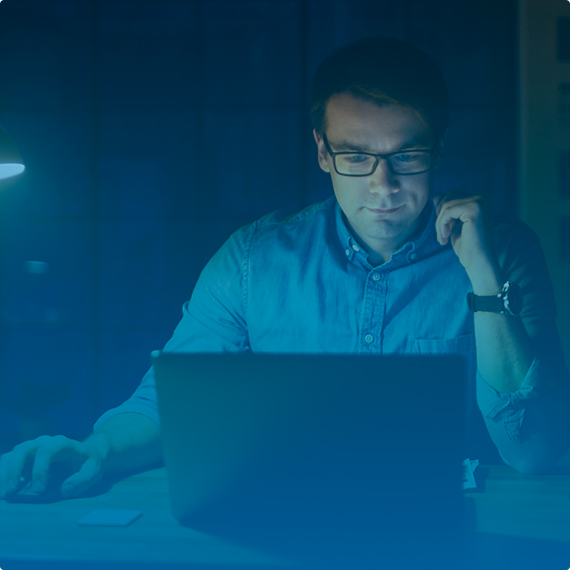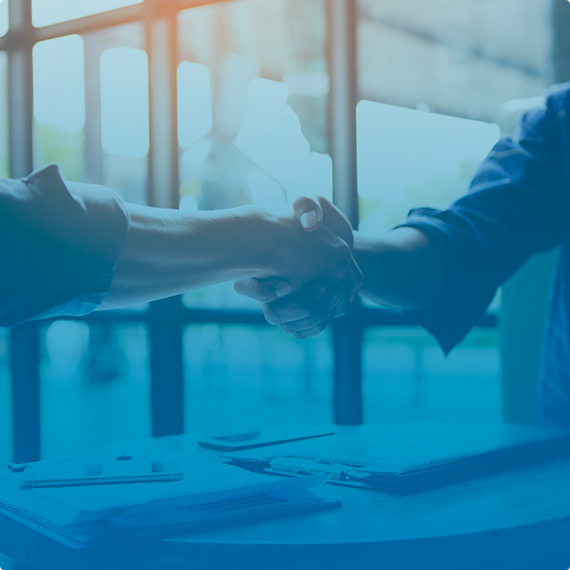 What Coalition Can Do for Your Business
Coalition Technologies has built a team of SEO specialists from all around the world who know how to create and implement top-performing SEO strategies. And we don't just assume our strategies are going to work. We've spent the past decade creating proprietary SEO services that are backed by science and hard data. They allow us to stay ahead of the latest changes in the industry and get you the highest ROI possible.
With over 300 successful SEO client case studies and some of the most impressive growth percentages in the industry, we can prove our results. Take a look at our case studies and see how we've helped companies like Pompeii3 and Swimspot drive their revenue to all-time highs. We want to see you have the same success.
Work with Coalition
If you're ready to take your business to the top, contact us today. Our team of SEO specialists will review your website and provide you with an analysis, strategy, and timeline that includes a competitor strategy review for free. We can get you started immediately, so call us right now at (310) 827-3890.