2021-03-30 16:57:33
Shopify Branding and Logos Services Agency

Having your business stand out is absolutely crucial in today's competitive market. What distinguishes you as a company can be a major factor in getting a customer to choose your company over a competitor's
Branding is one of the main factors that sets your company apart in your industry. With good branding, a company can define their unique niche in the market and establish their own identity as a business. Good brands can connect with the customer on an emotional level giving customers a personal connection and more loyalty to your company. Because customers often base buying decisions off of emotions, branding can be a major force in driving up sales and increasing revenue. A customer's decision to purchase can be a fragile process, so it is essential to have a trustworthy brand that connects with the customer and accurately represents your business.
Without a knowledgeable team, it is difficult to formulate an effective branding plan for your business. There are a number of factors that go into effective branding, so it helps to have a team that is experienced in all of them. Here at Coalition Technologies, our talented team of web designers, programmers, marketing and SEO experts are able to customize your company's brand and logo to distinguish you from your competition. Coalition has proven to be effective in creating loyal customers and increasing sales through good branding. Let Coalition's experts take care of all your branding needs!
WHY DO YOU NEED LOGO AND BRANDING?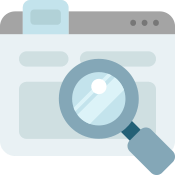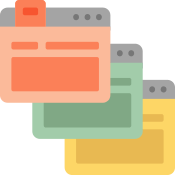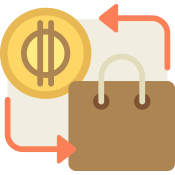 TEAMING UP WITH SHOPIFY
Coalition Technologies has partnered with Shopify to maximize the effectiveness of your company's branding through logos. Shopify is a powerful e-commerce platform that offers the flexibility needed to upload an awesome logo for your company's site. Even with Shopify's highly customizable platform, it still highly recommends using professional designers instead of just an app to create an effective logo. Having an amazing logo can immediately give your site personality, and Coalition's partnership with Shopify has proven to provide great results in creating effective logos that are full of personality.
Featured In





THE FACE OF YOUR COMPANY
The logo is essentially the face of your business. Since a logo is the visual representation of your company, it is important to take the time to get this done right! At Coalition, we take the time to get to know your business and come up with a creative logo that best represents your company. Coalition's designers are experts in coming up with unique, creative images that make for awesome logos.
THERE ARE SEVERAL FACTORS THAT GO INTO CREATING A GOOD LOGO:
DIFFERENTIATION

Grab the customer's attention and get them to remember your company when they are looking for a product or service in your company's industry.

IMPRESSION

Making a strong impression on the customer through unique and creative branding can have an emotional impact on the customer and make the customer's relationship to the brand more personal.

CONSISTENCY

It is necessary that your logo, colors, font, and layout are consistent throughout all of your branding materials. Having consistency throughout your brand allows people to recognize your brand's identity.
CUSTOMER CLARITY

It is necessary to send a clear message to customers through the logo, so customers don't get confused as to what the goal of your company is or why it exists in the first place.

UNIQUENESS

Having a uniquely designed logo helps differentiate you from other competitors, as well as makes sure you are not labelled as a copy-cat.

EMOTION

Select an image that conveys an appropriate feeling to the audience.
Logos We Designed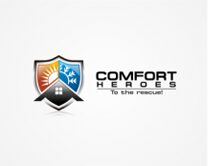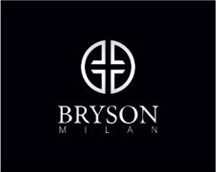 WHAT CAN A GOOD LOGO DO
A logo can ignite so much more than just the eyes of the customer. Logos can get into the psyche of the customer in a variety of ways, however, some of the main objectives of logos include:
Getting customers to remember you.
Building loyalty to encourage customers to make repeat purchases.
Sending specific messages as to what your customers can expect from your company.
Conveying emotions that can get customers to identify personally with your company.
Adding value to your business.
Adding depth and consistency to your business allowing for a more loyal following.
THE POWER OF TEAM WORK
Shopify has a lot of great resources for adding customized logos to a website. However, Shopify alone can't give your website personality or give your logo a creative touch to make your brand really stick out from the competition. That's why working with a talented team of experts is essential! Coalition Technologies makes this process simple by providing you with the expertise necessary to differentiate your company in today's market. It is never too late to start developing good branding for your business.
MEET THE TEAM
The quality of our work shows through because it is designed and hand- coded with care by our professional team in America. We focus entirely on digital work including full service design, programming and marketing.
We believe that a well-designed website is a thing of beauty – but unlike most digital agencies we're equally focused on the business goals of our clients. That's the Coalition difference.
What Clients are saying about us
I found Coalition Technologies on Yelp and decided to try them out because of their five star rating. I usually don't get that excited about restaurants or services that I've had, but I can honestly say that CT did a SIX star job on my website. The designers were extremely helpful and nice and helped guide me through the whole process of designing my new website. Once the site was finished, their SEO worker did a quick job of pushing my site to the top of search results. I am recommending CT to everyone I know.

Contact Coalition Technologies today to start improving this crucial aspect of your business!