Website design for the creative artist
Get the website you deserve. Our designs will make you and your art stand out from the crowd.
600+ Successful Digital Marketing Case Studies
All work done by full-time Coalition experts
4.7average review rating on Google with 119 reviews
4.8average review rating on Facebook with 50+ reviews
4.7average review rating on Featured Customers with 1,200+ reviews
Discover how we revamped and optimized the website of Galerie Michael, a leading Beverly Hills art gallery, to better reflect the brand's high-end image.
Find out how we helped create websites for key events and production outfits in the entertainment industry, such as Bentonville Film Festival and Anonymous Content.
Contact Us for your $10,000 value strategy for free
Why Choose Coalition As Your Web Design Agency?
Our Results-driven Approach
We have over 600 client case studies proving our success at designing websites that increase traffic, drive revenue, and reduce bounce rates, which resulted in hundreds of millions of dollars for our clients.
Industry-leading Design
With Coalition, you'll never get a run-of-the-mill template for your website. Our design team ensures that you get bleeding-edge creative work that is tailored to the needs and goals of your business and your website.
Multi-disciplinary Teams
Our global teams have over 725 years of combined experience with web design, SEO, and PPC. We guarantee that you will only have real industry experts working on your projects and campaigns.
Data-driven Campaigns
Every project at Coalition is analyzed by multiple digital strategists and digital producers in order to build the right content tailored for your website design for artists.
Practical Development
With our world-class team of developers and programmers, our code simply works. Your website is guaranteed to look exactly like the designs you approve on all devices thanks to our mobile responsive approach.
Advanced Agency Software
Our custom-built software was made to propel your business forward with features such as advanced reporting, service line checklists and processes, and integration with the top third-party tools in the industry.
Our Work Includes 600+ Websites Built
Mobile-First Design
In the current digital age, any modern website design for artists should deliver consistently great content on all platforms. At Coalition Technologies, our mobile-first design approach ensures that your website is not only entirely accessible on all mobile devices but also made to create a top-notch and satisfying experience for all users.
Design and Development
With Coalition, you get the complete package from creative website designs for artists to a fully developed live site. Our team of experts guarantee that the mockups you personally choose are properly converted into simple and efficient code that translates correctly on all browsers and devices.
Our Web Design Process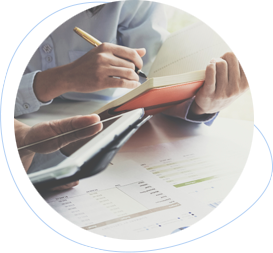 1
Analysis
Once we've gathered enough information from you about the scope of your project, we will conduct an analysis of your current web presence to provide you with a strategy, timeline, and forecast that includes a competitor strategy review for free. Once the terms of work have been defined, we will provide you with an agreement and move forward with your account.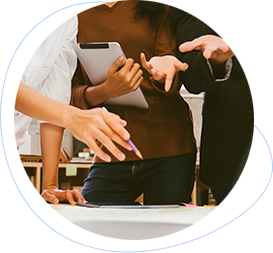 2
Your Team
When you become a Coalition client, you are assigned an account manager and project-specific team members who will work with you throughout the entire process. Your account manager will communicate with you for the duration of the project and keep our team on scope. Once we have assembled your team, we will move on to design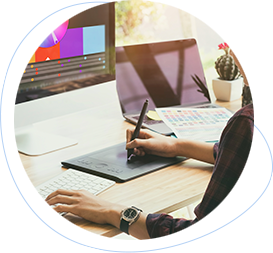 3
Design Stage
With your strategy and team in place, we will begin the design process. Throughout each step, we will provide wireframes, mock-ups, and copy drafts to guarantee that your vision is our vision. Once you're completely happy with our proposed design, we will move on to development.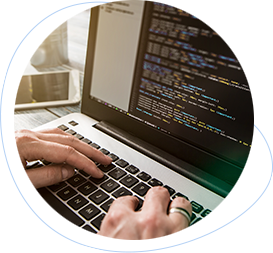 4
Development Stage
In the development stage, we bring your vision to life. Our developers work within the agreed-upon timeline to deliver a website that is attractive, brand-focused, and responsive. Once we have submitted the final design and you are 100% satisfied with the website, we will move on to deployment.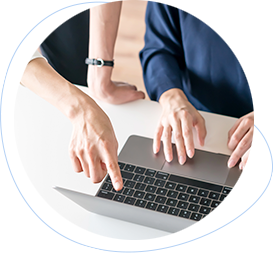 5
Deployment and QA Stage
Now that we have your final build in place and QA testing is done, we will launch your site to your domain! Depending on the services you've requested, we may also launch your PPC, email, and social media marketing campaigns at this point to guarantee high traffic volumes and the maximum number of conversions.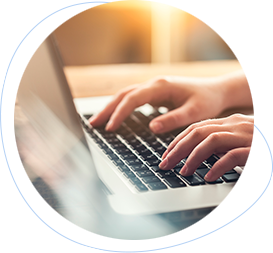 6
Launch
Once your website is live, Coalition's team is available to provide ongoing maintenance and world-class SEO, PPC, and digital marketing.
Why Industry-leading Web Design is the Choice for Artists
Without a high-end website, your business simply won't be able to compete in today's market. Anyone shopping online is used to gorgeous websites that load quickly on any device and are easy to use. Any website that fails to meet these expectations often results in a loss of trust, reputation, and overall revenue as your potential customers flock to competitors instead. With Coalition's website designs for artists, none of this will ever be a problem.
Why Artists Choose Coalition Technologies
Coalition Technologies is powered by a global team of web designers and developers who are true leaders in their field and work to maintain their cutting-edge expertise. With our team's initiative and drive for pushing the horizon, we deliver truly creative website designs for artists that will put your business above the rest.
Through over 600 case studies of successful client work, your results with Coalition are guaranteed. We have generated hundreds of millions of dollars worth of overall revenue for our clients and we use these cases as a foundation to drive your own success.
What Our Clients Are Saying
They consistently went above to improve our website every month we worked with them. Their team put in far more work than required by their contract to ensure that they delivered the highest quality product possible. A lot of SEO companies are going to say whatever they can to get you to sign and commit to them, they were never pushy and simply let their work speak for themselves. Everyone was incredibly knowledgable, prompt, professional yet personal, and a pleasure to work with. I honestly don't have any bad things to say.
Their digital marketing efforts have fostered year-over-year organic growth in conversion rates and revenue. Coalition Technologies is professional, committed, and responsive. They manage the collaboration well and provide actionable advice, ultimately delivering top-tier results. Beyond their good results and high professionalism, Coalition Technologies is amicable and pleasant to work with. They feel like they're part of our team. They frequently make suggestions that are outside of the project scope but are incredibly helpful. It's reassuring to know that they check on the site and have a vested interest in it.
The work has been hugely successful, with dramatic increases in both site traffic and revenue. The team works independently, provides bi-monthly updates, and are always aware of the latest trends in digital strategy. They put a lot of thought into the SEO strategies, and that knowledge is something we can't replicate. They're also really transparent. I've used other companies that claim everything's proprietary, but Coalition gives us access to everything. They're very reliable. I trust them completely, which is really nice. I haven't been able to do that with other firms.
Work with Coalition
If you want to stand out from the crowd and increase your exposure, contact us today. Our exceptional team of web designers and developers will review your website and provide you with an analysis, strategy, and timeline that includes a competitor strategy review for free. We can get you started immediately, so call us right now at (310) 827-3890 and start making more money.